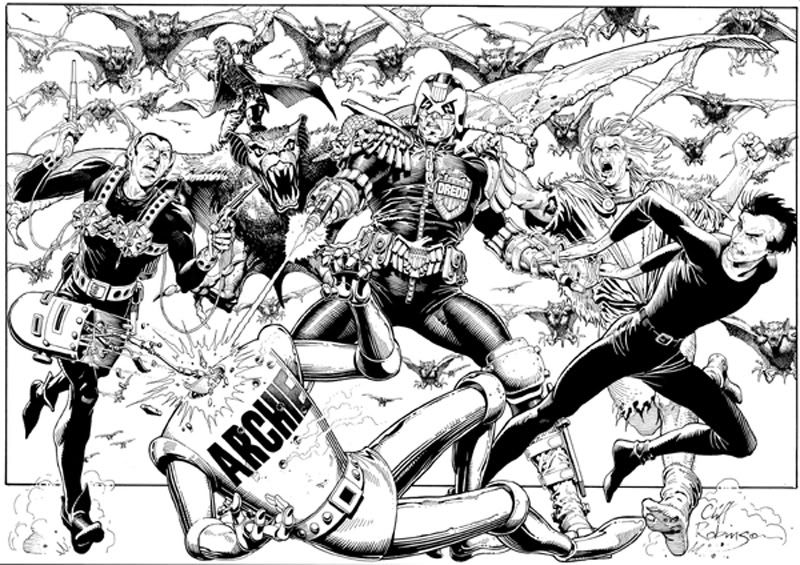 Here's a heads up for a new Blog of mine.
Got a project underway where i ask artists for their takes on two characters i've chosen for them - one a classic, out of print character from 60's/70's British boys comics meeting a modern, in print one.
Aside from it being in B&W, its totally up to the artists to decide what the characters are doing, whether they're getting along etc.
I've got a couple already, with more in the pipeline, and i'm also using the site to showcase my Black Max comissions and convention sketches where i've asked folks for their takes on some iconic characters.
All of it is inspired by Cliff Robinsons commission he did for me, which was inspired by Dredd winning the "favourite British comic character" poll i did on my "AIEEEE!" Blog, which a lot of you voted in.
So thanks to y'all too.
Linky:
http://someoneoldsomeonenew.blogspot.com/